Young reporters capture Manchester Day 2022
Posted: 24.6.22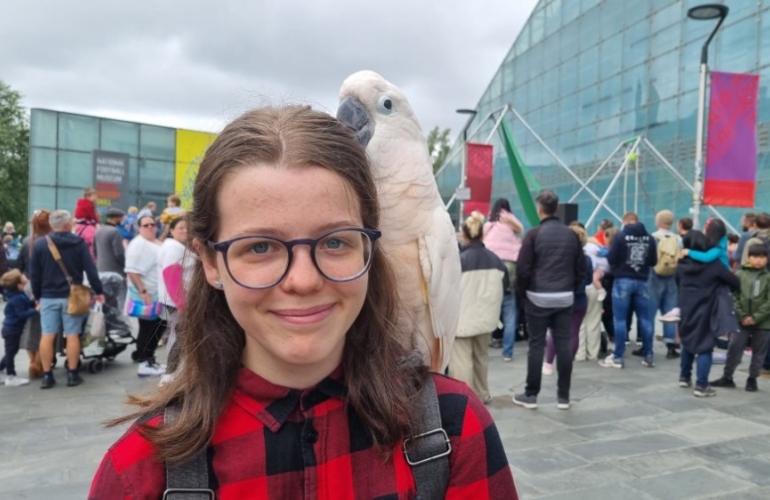 Lightning Bee reporters enjoyed a day out at Manchester Day 2022 together - to celebrate the city and of course, put their new media skills to the test!
Our young carers were treated to a parade, lots of live music and activities, all put on in Manchester by the Council with an audience of over 60,000.
They even got to clown around and try their hand at a variety of Circus Skills thanks to an interactive workshop put on by Circus House.
What's more, they captured the whole day on camera and interviewed people across the event with Media Cubs.
Shay Garry, Senior Young Carers Officer, said: "It was fantastic to see all of our young people enjoy the day out together and also get creative with the filming opportunities provided. Many memories were made and the video is definitely something they will look back on!"
Kirsty Day, Media Cubs Director, said: "The reporters have come on leaps and bounds in terms of confidence and ability. They really took the lead on this video and did an amazing job."
Check out their video here.
---
Tagged with: #LighteningBees