Lightning Bee Reporters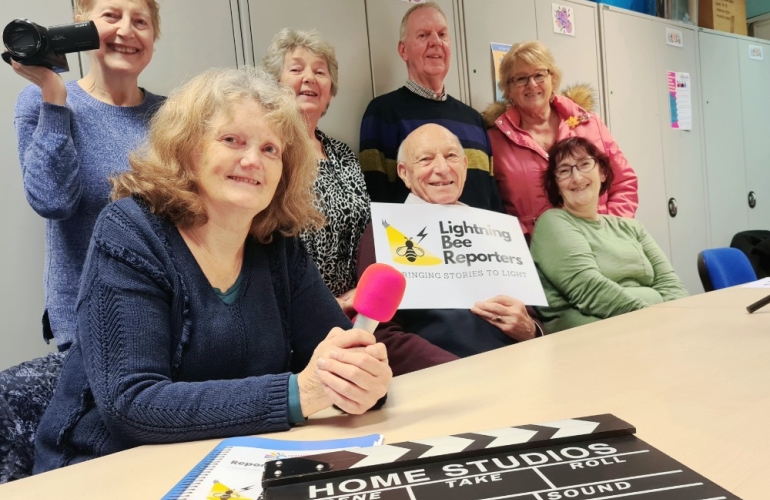 Trafford Carers Centre worked with social media enterprise Yellow Jigsaw to support carers of all ages to create a "news team" called the Lightening Bee Reporters and to share their views, interests and experiences through a range of media - including poetry, photography, interviews and video.
The Lightening Bees buzzed throughout Trafford to report on their own interests and passions like football, parkour, climate change and sustainability. It is important to hear about these topics from their point of view, because carers opinions are not often heard within the media. It is also beneficial because it engages younger people in world affairs and hopefully increased their confidence.
Our Lightning Bee Reporter team went along to Manchester Day to enjoy the parade, chat to some visitors, try out their circus skills and enjoy the music and food. Take a look at what they had to say!
And reported on Carers Week 2022! The event at St Matthew's Community Hall in Stretford offered a relaxing day of pampering including hand and shoulder massage, afternoon tea, live music, an art display, bingo – and of course a catch up with friends. Carers Week is celebrated nationally every June to raise awareness of caring, highlight the challenges unpaid carers face and recognise the contribution they make to families and communities throughout the UK. Local support services were also there to offer help and guidance for those attending – including Age UK Trafford. Our special 'Lightening Bee Reporters' project has been helping carers from the charity to express themselves through different forms of media such as writing, poetry and video making. Take a look at the video created by reporters Carole, Chris and Eileen at the event.